~
Welcome to Day 2 of our joint blog hop with Add a Little Dazzle. We are so excited to partner with them and have had so much fun playing with their products.  They have a beautiful collection of metal sheets, in a variety of colors, that are perfect for mixed media projects. Both design teams have combined our products and are ready to share some inspirational projects with you. Join in on the fun and make sure to enter for a chance to win an amazing prize.
~
~
Missed Day 1?   Visit eclectic Paperie and Add a Little Dazzle to check out Day 1 of the Blog Hop!
First we'd like to share a little bit about the two companies…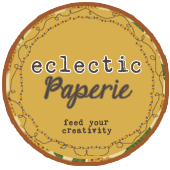 ~
eclectic Paperie is a different breed of craft store, conceived as more than just a place where you can purchase supplies, we believe in the strength of collaboration, in coming together and sharing with like-minded crafters. Our goal is to offer a mixed media marketplace where a generation of artists can congregate, explore, imagine, and inspire one another.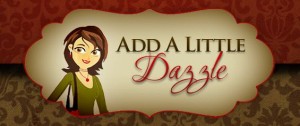 Add a Little Dazzle specializes in an exclusive line of craft metal sheets that helps you take your crafting to the next level. Whether you are a seasoned or new crafter, our craft metal sheets will help you create unique projects that will make you stand out among the crowd. Are you ready to take your crafting to the next level? Add a Little Dazzle Craft Metal Sheets will help you turn the ordinary into the extraordinary.
PRIZE ALERT!



Make sure to stop by and visit each of the Design Team Blogs for a chance to win 1 of 2 prize packages from eclectic Paperie and Add a Little Dazzle valued at $25.  You have until Friday, June 27th to enter.  The winners will be announced on both blogs on Saturday, June 28th.  You must leave a comment on all blogs.
...........................................
Now on to my project!
I used 4 different colors of craft metal sheets along with lots of other supplies to create a birthday card for my niece who loves the beach almost as much as I do!
~
~
I spread different Distress inks in shades of blue onto my craft sheet, then misted them with water and soaked it up with a sheet of watercolor paper.  I dried it with my heat tool and continued to dip and dry until it looked like I wanted it to.
~
~
I used a Lil' Inker frame texture plate with a sheet of Precious Pearl metal to form the frame, and used my craft knife to cut out the center of it.  I took an E47 Copic marker and colored the wood then used some Colorless blender on a paper towel to wipe some of it off, giving it a worn wood look.  I used an E49 marker to color the tiny dots around the center.
I die cut a piece of Baby Blue metal using a Memory Box Big Splash border die, then cut a piece of Perfect Peacock metal free hand into a curvy wave.  I flipped part of that over using the silver side for another wave.
~
~
The "enjoy" was die cut twice from some brown cardstock and once from a Brushed Bronze metal sheet.  They were layered together with glue to give the sentiment more dimension. 
~
~
Once again, here's the finished card:
~
~
And a view from a slightly different angle:
~
~
Now, be sure to leave a comment to be eligible to win a prize and then travel along with the rest of the blog hop.  Here are the links:
Thanks for stopping in!  Have a great week and good luck on winning one of the prizes!